Lapis is considered to be the birthstone for the people who are born in the month of february as per the western astrology. However in the vedic astrology, it is a sub-stone of the planet saturn and belongs to the zodiac sign of Aquaruis. Hence, it is worn for the good effects of saturn (shani) and other main healing properties.
Benefits:
Lapis is considered to be an paragon of freedom and truthfulness. It improves one's memory and is proven to be really beneficial for the students in their education. In medical aspect for throat related problems and other voice problems it is highly recommended. It is also recommended for the individuals in the profession of journalism, education and psychology.
Features:
As we know all precious stones are judged by their basic properties depend on its color and the pattern of cutting. Dark blue colored Lapiz lazuli is considered to be the premium one provided it does not have any brownish or greenish impressions on it.
Why Find My Peace:
We offer certified gemstones with authentic lab certificates to our customers. Ensuring full customer satisfaction, we make sure that our customers have a delightful experience when they start using our products and become the part of Find My Peace family.
---
The stones are available in wide range & various sizes in form of Ring/Pendant. All stones are 100% lab certified and delivered with lab certificates:
Size Available: 5.25 Ratti (4.85 Carat) (Other sizes are also available on demand)
Metal: Ashtdhatu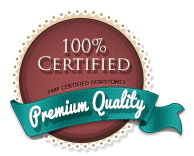 BUY RING
BUY PENDANT