White coral Stone popularly known as safed moonga is the gem of Venus and Mars. It is related with the sunsign of Libra and Taurus. This gem should be worn by the individuals who are looking for security, prosperity and enlightenment.
Benefits:
The best benefit comes to the individuals facing relationship hurdles. Wearing white coral enhances relation between husband and wife and couples in love relationships. It endows health, wealth and luxuries It decreases the negative energy and hence prevents its wearer from all the bad effects which can spoil the relations..
Features:
The main features includes hardness, shape, transparency and quality. The more would be the shine, hardness and consistency in its color, the more premium it would be considered.
Why Find My Peace:
We offer certified gemstones with authentic lab certificates to our customers. Ensuring full customer satisfaction, we make sure that our customers have a delightful experience when they start using our products and become the part of Find My Peace family.
---
The stones are available in wide range & various sizes in form of Ring/Pendant. All stones are 100% lab certified and delivered with lab certificates:
Size Available: 5.25 Ratti (4.85 Carat) (Other sizes are also available on demand)
Metal: Ashtdhatu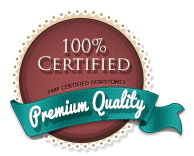 BUY RING
BUY PENDANT